Jewelry items are the most beloved by females. In addition to the elegance and grace of the jewelry articles, what adds to their charm is the amazing packaging that makes them astounding.
Packaging is the first contact of a person with the jewelry article. Items as delicate as jewelry need packaging that suits their taste. Luxurious packaging can make your ornaments the most beloved possession of any lady.
From the seller's point of view, good packaging will help you get customer recognition. Numerous small business packaging ideas help your new brand get famous. You need to understand your target audience and their likings to make excellent packaging.
Popular Ideas
The following are some jewelry packaging ideas for your business that will help you get customer recognition:
Personalize the box
Personalization is the key to adding uniqueness to your brand. It means making certain changes in your boxes that help them become your true representative.
You can personalize your box by using the following ideas:
Add your brand logo to the box.
Use colors that will stand as representatives of your brand.
Choose the most suitable box design for your articles.
Print details related to your products and brands on the box.
Moreover, you can also personalize the boxes for your customers if they ask. You can write or customize their names on the boxes to make the packaging special.
Style options
Choosing the box style is the foremost step in the box-making journey. Style is the first impression of the box on the customers.
There are numerous styles available for making jewelry boxes. However, you need to make a selection depending on the type of jewelry you have to pack. This is because some box styles that may be suitable for earrings may not be fit for rings or necklaces.
Box styles are unique to the products that have to be packed inside them. The packaging ideas for eyelashes would not be suitable for making boxes for jewelry. Similarly, packaging ideas for face powders will also be unique from lipstick ones.
The following are some popular choices of people for making jewelry packaging:
Two-piece with lid
Pillow
Sleeve or drawer
Insert cards
You can become a customer favorite only if you can connect with them. Therefore, you can use your boxes to communicate with your customers.
Use personalized greeting cards to give a wish to them. Make changes in the greeting cards depending on the particular occasion.
You can also ask the customers for a review or give them instructions about preserving the jewelry items.
The basic purpose of the card is to leave an impact on your customers. It will help you improve your communication and allow them to understand you.
Use pouches
Using pouches made from cotton or satin is also a good choice for creating district packaging. You may use pouches as an additional protective layer securing the jewelry items inside the box.
The pouches may be sealed using strings, buttons, or other ways. The pouches will create unique packaging design in the following ways:
They will protect your jewelry items from moisture and other environmental factors.
It will help you make a unique style.
The distinct style of pouches will attract customers.
Go for Minimalism
Minimalism is getting very famous in recent years. You can go for minimalist boxes that will help you remain simple and elegant.
Minimalism uses the least materials and design, and this makes it attention-grabbing. Using minimalist ideas for the packaging of jewelry items will help the brand stand unique in the market.
Make Gift Boxes
What can be a better token of appreciation for your beloved partner than a sophisticated jewelry item? Women love to receive jewelry items as gifts. If you are selling jewelry, making specialized gift boxes for your special customers is a must.
These gift boxes will create a lot of ease for your customers. They will buy the item from your shop and give it as a gift. They will not have to spend extra time looking for personalized packaging to make the packaging gift-worthy.
Use Bags
You can also use bags for the easy handling of your boxes for jewelry. The bags will provide an aesthetic look to your packaging. Moreover, they will also make handling the jewelry items quite easy.
You can also personalize your bags to make them more special for the customers.
Bags will help create a good impression of your brand. They will show that you pay attention to details.
Go for Vintage Design
Going for a vintage design for your packaging will help you create an aesthetic image for your brand. Vintage style will enhance the look of the boxes.
It will give your boxes a classy look. You can make this the theme of your packaging, enabling you to create a consistent image in the market.
The selection of colors will depend on you. Select amazing colors that will get the attention of your buyers.
Use Boxes with Window
Using boxes with windows is also an option. The window will allow you to take a look at the products packed inside the box. The customers will not have to take the jewelry item out of the box.
Addon Option
Addons are an amazing way to make highly appealing packaging for your customers. They are an amazing option for your jewelry and cosmetics box design. The following are the available options for add-ons that will give an excellent finishing to your boxes:
Use Spot UV to highlight some portion of the box or important message.
Apply lamination to give a sleek finish to the box.
Varnish to shine and remain eco-friendly at the same time.
Leave a confident impression through hot foil stamping.
Emboss or deboss on the box.
Make use of Rigid Boxes
Using rigid boxes for jewelry items is a good option to provide sturdy and appealing packaging. Rigid boxes are highly customizable. Moreover, they are also excellent for protecting jewelry items.
You can use foam insert inside these rigid boxes to provide security to the precious pieces of ornaments packed inside.
Conclusion
All the ideas you can use to make jewelry boxes have been mentioned here. You can change these ideas according to your choice and the particular image of your brand.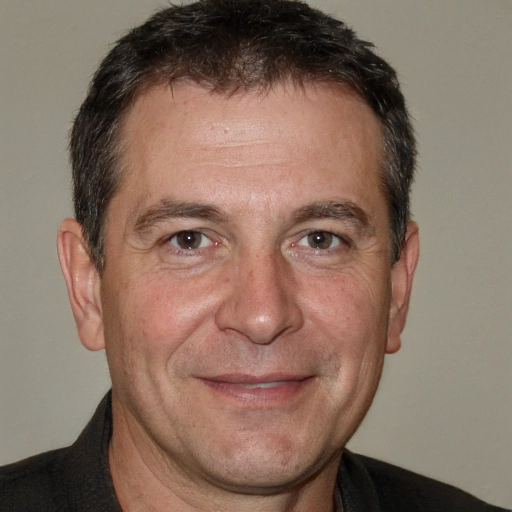 I work as a Content Marketer at CBM. I write about various topics such as dieline designs, packaging materials, and print technologies. I explore how these aspects benefit customers, company owners, package designers, and industry specialists in packaging.