The demand for packaging companies has increased since every business needs packaging for selling its products, depending on their types.
Good packaging plays a vital role in breaking or making your brand's image. That is why you need the best packaging for the image of your brand and the product's safety as well.
It is really important to find the right packaging company to make sure your products reach their destination in perfect shape. We have compiled a list of top packaging companies and their specialty to make selection easy.
The latest developments in the packaging industry
The packaging industry is rapidly evolving, and it caters to a wide range of industries, including food and beverages, pharmaceuticals, and mobile phones.
Packaging companies are being challenged to improve sustainability by minimizing non-recyclable waste. Hence, Nestlé has replaced plastic packaging with paper-based packaging and aims to reduce virgin plastic consumption by one-third by 2025, helping it garner support from eco-conscious consumers and activist groups.
In addition to influencing purchase decisions and generating sales revenue for companies, product packaging establishes a positive brand image. Consequently, major product manufacturers have implemented personalized packaging solutions to promote brand recognition and loyalty. In order to assist customers in staying connected to a brand, Coca-Cola (NYSE: KO) now distributes QR codes on its bottles.
List of Top 20 Packaging Companies
Based on the list of the top US packaging companies, we compiled our list of the 20 biggest packaging companies in the US.
In this list, you will find the 20 biggest packaging companies in the United States.
1. International Paper
Revenue: $21.16 billion
International Paper Co. is the biggest packaging company that was established in 1898. The company has headquarters in Memphis, Tennessee. International Paper Co. has more than 10,001 employees working in over 150 counties.
International Paper is a top fiber-based product manufacturer that protects and promotes goods. They are dedicated to supporting global trade and ensuring consumer safety.
By keeping their commitment to reducing waste and promoting recycling, they are transforming renewable resources such as pulp into daily usable products such as diapers, tissues, and other personal care products.
2. WestRock
Revenue: $21.3 billion
WestRock is an American-based company established in 2005. In a short period of eight years, this company has become the largest packaging supplier worldwide. They have more than 300 locations in 30 countries around the world, with headquarters in Sandy Springs, Georgia, United States. Currently, 51,100 employees are working in this company.
WestRock aims for a promising future for their generations by providing customers and their customers with sustainable packaging. They provide a wide range of packaging solutions, including:
Food, beverage, and food services packaging
Healthcare packaging
Luxury packaging
Merchandising displays
Corrugated cardboard boxes
Beauty packaging
Automated packaging systems
Packaging machinery
3. Ball Corporation
Revenue: $15.35 billion
Ball Corporation is a US-based company that was established in 1880. It has headquarters in Westminster, Colorado (US). The company and its associates employ more than 21,500 people worldwide.
The primary aids of Ball Corporation include
Ball Aerospace & Technologies Corp.
Ball Packaging Europe GmbH
They are a top packaging provider that aims for eco-friendly aluminum packaging for the beverage, personal care, and household sectors. They are well-known as the largest recyclable metal food and beverage container manufacturer, specialty tins, and aerospace. Their products are praised for excellent quality and innovative ideas.
4. Amcor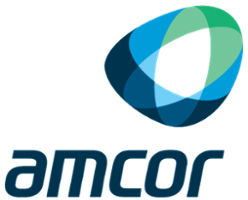 Revenue: $14.7 billion
A multinational packaging company working in 41 countries has two headquarters in Switzerland and Australia. The establishment date of the company is 1860. The company has 218 sites and 41000 employees.
As a company, Amcor plc believes in itself as the winner; when its people are safe, engaged, and developing as a part of their team, their customers grow, their investors benefit from their quality, and the environment improves with their products. The company provides packaging solutions for beverages, food, health care, personal care, pet care, specialty cartons, and technical applications. They aim to reduce costs while keeping top-notch standards via packaging solutions.
5. Berry Global
Revenue: $14.5 billion
Berry Global, a US-based company, launched in 1967. It is headquartered in Evansville, Indiana. Berry Global, as the name shows, runs a global network with more than 46,000 employees worldwide and 100,000+ product solutions.
Among millions of packaging solutions by them, they have a specialty in thermoforming, Injection Molding, Compression Molding, Blow Molding, Cast Film, Blown Film, Rigid and flexible Decorating, Laminate Tubes, Extruded Tubes, Tape Calendaring, Package Design, Packaging Innovation, and Nonwoven.
Moreover, it has 18,000 clients all around the world. Some of their famous clients are Coca-Cola, Walmart, Burger King, and McDonald's.
Their top objective is to create a better future by implementing notable improvements in the present.
6. Crown Holdings
Revenue: $12.94 billion
Crown Holdings is known as the second-largest manufacturer of metal packaging worldwide. It is an American company established in 1892 and has headquarters in Pennsylvania. It has offices in 40 countries and has 26,000 employees worldwide.
Crown provides packaging solutions for industrial goods, including steel and plastic strap consumables and tools, paper-based protective packaging, and plastic film consumables and equipment. These products are sold to different industries, including metals, food and beverage, construction, agricultural, corrugated, and general.
The company makes metal drink and food cans, aerosol containers, and material packing. The company claims to produce one out of every five beverage cans globally.
7. Smurfit Kappa
Revenue: €12.8 billion
Smurfit Kappa is the largest paper-based provider of packaging solutions worldwide, established in 2005, with offices in 36 countries and headquarters in Dublin, Ireland. They have 355 locations and 47,000 employees worldwide.
They are providing 266 solutions designed for your business. Smurfit Kappa's products include Paper-based packaging, Corrugated, Containerboard, Recycling, Integrated production, Solid board, Graphic board, Bag-in-Box, Packaging, and POS Displays.
This company has all the solutions for you regarding packaging, from material choice to design. Their goal is to become a respected global business unfailingly and sustainably, providing secure and superior returns for all stakeholders.
8. DS Smith
Revenue: $10.44
DS Smith is a top packaging British company established in 1940. It is headquartered in London, UK. They operate in more than 30 different countries and employ over 30,000 people.
The company business has recently experienced rapid growth across Europe and North America, headquartered in Atlanta, totaling more than 2,000 employees.
They offer various packaging solutions, paper products, and recycling papermaking facilities. Their packaging makes them different from others because it is 100% recyclable. Additionally, they are known for their top-notch packaging and creative products.
9. Stora Enso
Revenue:$10.16 billion
Stora Enso was established in 1998 as a packaging firm with over 22,000 employees. Their headquarters are located in Finland and Helsinki.
Stora Enso is a renowned supplier of sustainable solutions in the fields of packaging, biomaterials, paper, and wooden construction. These products can serve as eco-friendly options for non-renewable products such as fossil fuels and help reduce carbon emissions. They also privately owned forest companies of the world.
Their shares are listed on the Helsinki and Stockholm stock exchanges. In addition, the shares are traded in the USA as ADRs.
10. Graphic Packaging International
Rvenue:$9.44 billion
A US-based company, Graphic Packaging Holding, was established in 1991 and headquartered in Georgia. They have over 130 facilities worldwide, and 24,000 employees are providing services in this company.
Graphic Packaging International is one of the biggest producers of paperboard and paper-based packaging. They supply paper packaging to renowned brands globally in the food, beverage, food service, household, personal care, and pet care industries.
This company is leading in designing and manufacturing packaging for commercial products. Also, Graphic Packaging Holdings manufactures folding cartons for different popular customer goods, particularly beverages and processed food.
11. Mondi Group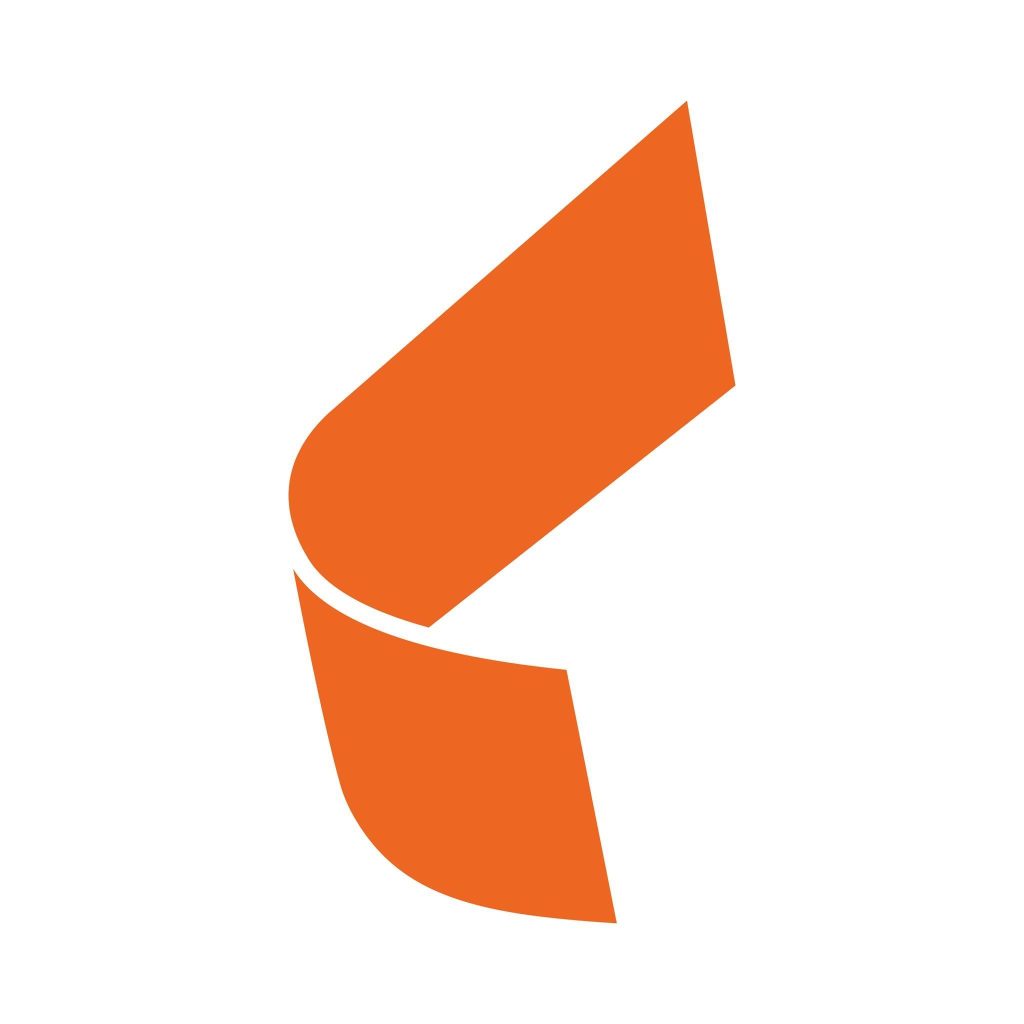 Revenue: $9.379 billion
Mondi Group, established in 1967, is a leading company in eco-friendly packaging and papers, with 100 production sites in 30+ countries worldwide. The company's key operations are in Europe, North America and Africa, and headquartered in Vienna. About 22,000 employees are working in Mondi Group.
They provide notable sustainable packaging solutions to their customers with a combined value chain, cross-sector partnerships, and vast technical expertise.
They are at the number one position in producing virgin container boards in Europe and as containerboard and corrugated solutions producers in emerging Europe. Mondi Group is in the top position in making
Kraft papers
Paper bags
Flexible packaging
Uncoated fine paper supplier in Europe and producer in South Africa
12. Packaging Corporation of America
Revenue: $8.5 billion
Packaging Corporation of America was established in 1959 and is known as the third largest containerboard producer in the USA. The company is headquartered in Lake Forest, IL, with 15,000 employees.
PCA has a vast network with seven containerboard mills, 90 converting operations, and two white paper mills in the US. They produce and market white papers.
PCA firmly believes in their employees team that they create great products with their expertise and provide excellent services to their consumers. Their specialty is in Containerboard and Corrugated Packaging Products.
13. Sonoco
Revenue: $7.251 billion
Sonoco, established in 1899, is a leading producer of Industrial, customer, healthcare, and protective packaging. The company is working in 34 different countries with 19,000 workers. They are headquartered in Hartsville, SC.
Their packaging solutions are helping brands to define their personalities, create amazing customer experiences, and boost the quality of products. Sonoco made it to the list of Fortune's World's Most Admired Companies for 2021 and Barron's 100 Most Sustainable Companies for the third year in a row.
The specialty of the company includes the following packaging solutions.
Consumer products
Industrial products
Protective packaging
Sustainability and recycling
Paper, tubes, and cores
Temperature resistant packaging
Healthcare
14. Owens-Illinois inc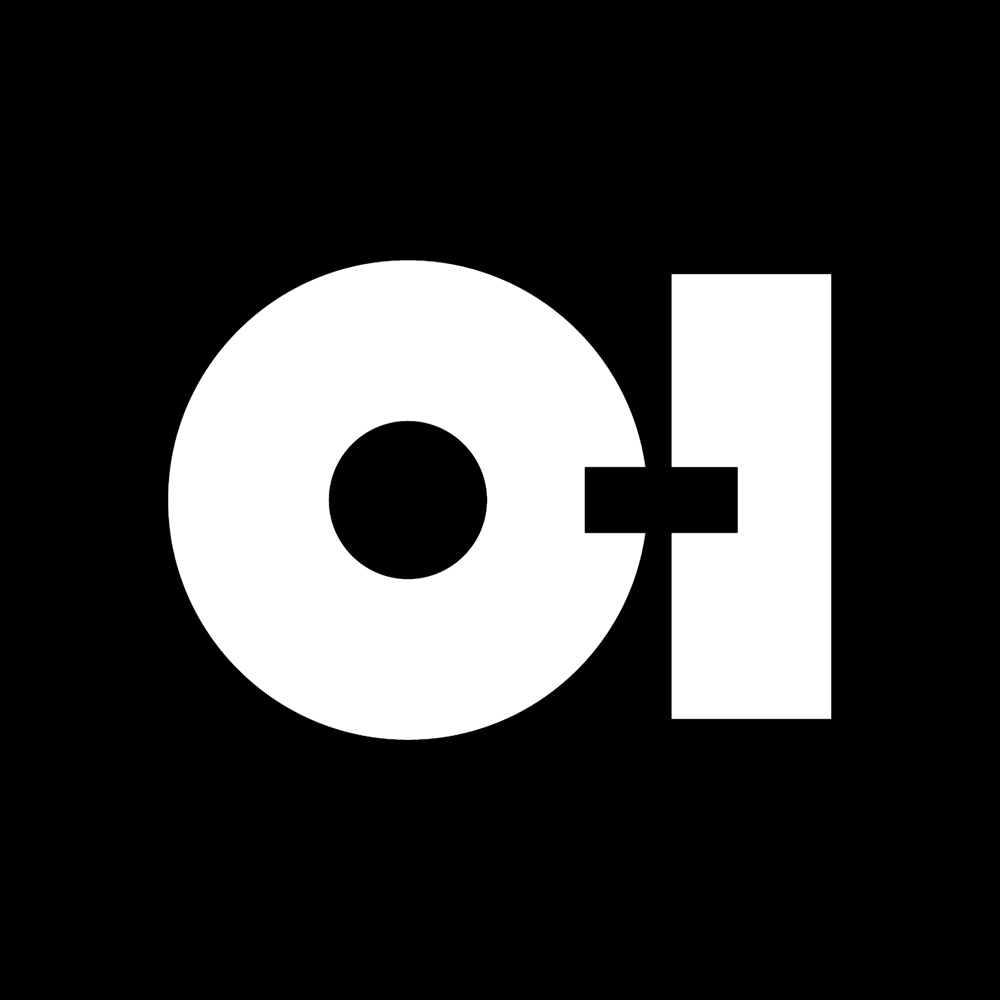 Revenue:$6.8 billion
The globally known leading glass-producing company, Owens-Illinios Inc., was established in 1929. The company has headquarters in Perrysburg, Ohio. They have 69 plants in 19 countries, with 24,000 people providing their services.
O-I is known for producing glass jars, bottles for jams, and beverage packaging. The glass they produce is beautiful, pure, recyclable, and has no consequences on consumer's health.
Many famous leading food and beverage brands admire O-I for their products. They aim to collaborate with their customers to create unique and innovative packaging that makes their brand stand out worldwide. Their specialty includes:
Sustainable Packaging
Innovation and Design Services
Glass Packaging
Glass Manufacturing
15. Sealed Air
Revenue: $5.6 billion
Founded in 1960, Sealed Air is a USA-based company working in 120 countries, having 97 manufacturing facilities. The company has 39 application centers in which 16,300 employees serve their duties. It has headquarters in Charlotte, US.
The company is famous for manufacturing Cryovac food packaging and Bubble Wrap cushioning packaging. With their packaging solutions, they promote a safer and less wasteful food and liquids supply chain. They stimulate e-commerce and protect items from damage.
Sealed Air has the vision to design 100% recyclable and reusable packaging by 2025 and, with a more proactive goal, to reach net-zero carbon emissions in our global operations by 2040.
The company has specialties in
Packaging solutions & containers
Food packaging
Security and product protection
16. Greif, Inc
Revenue: $5.5 billion
Greif, Inc. is a US-based company established in 1877 and headquartered in Delaware, Ohio. The company has over 13,000 employees working in 240 production plants, warehouses, and offices in 37 countries.
The company is famous for providing the best customer service as they are highly concerned about their customer's needs. They are leading suppliers of industrial packaging products from steel, plastic, uncoated recycled paperboard, and a range of mixed specialty products.
In the southeastern United States, the company governs timber properties. The company helps its customers to achieve their sustainability targets.
17. Rexam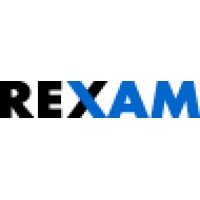 Revenue:$5.48billion
Rexam is a British-based global consumer packaging company established in 1923, headquartered in London, England, UK. They have 55 can-making plants in over 20 countries, and around 8,000 people are working in the company.
The company is a leading manufacturer of beverage cans. Initially, they were known as Bowater and used to make paper only. The company is accompanied by Ball Corporation now.
They make drink cans for big companies worldwide and important medical and personal care items with great precision. Some famous customers of Rexam include Coca-Cola, Hansen Beverages, Heineken, Hornell, L'Oreal, PepsiCo, Red Bull and Schincariol.
18. Coveris
Revenue:$2.5billion
Coveris is a European company established in 2013. The company has 29 production facilities in 14 countries and has headquarters in Vienna, with around 4,100 employees.
It manufactures packaging solutions for various items from medical to agriculture. The company won the trust of many famous brands globally with their innovative packaging ideas.
For a sustainable packaging solution, you can count on Coveris.
The Specialties of the company include:
Food and beverage packaging
Medical packaging
Building Films
Cartonboard
Extrusion, Print, and Cube
Stacked injection molding
19. Berlin Packaging EMEA
Revenue:$1.6 billion
Berlin Packaging is one of the oldest companies, founded in 1898, providing Hybrid packaging solutions. They have access to more than 50,000 packaging components with 2200 employees. They are headquartered in Chicago.
Berlin Packaging is working in 12 countries, including the UK and Italy. Moreover, they have a vast network of suppliers and warehouses worldwide. They are winning customers with their amazing packaging to its customers Globally.
Berlin Packaging is the leading hybrid packaging supplier of glass, plastics, and metal cans. For more than 40 years, their Bruni Glass team has supplied high-quality glass packaging for the wine, food, and home fragrances markets. They are committed to their customers and supply innovative packaging solutions to boost their net income.
20. Bemis
Revenue:$740million
Bemis is an American-based Packaging supplier established in 1858 and headquartered in Neenah, US. Amcor now owns the company. Along with Amcor, they have around 48,000 employees working in 250 warehouses and offices in 42 countries.
This company offers a range of packaging solutions to meet your requirements. They provide:
Self-venting cook-in-bag packaging.
Vacuum packaging for meats.
Sterile medical packaging offers
Pressure-sensitive materials
Flexible packaging
Food Packaging
This list has been made with proper research and compiled to save you time. Hoping it will be helpful!
I specialize in creating cost-effective, attractive, and suitable packaging solutions for product protection. Currently, I'm collaborating with the company to craft customized packaging that aligns perfectly with the client's needs.