The cake is a sensitive bakery item that requires more protection to stay fresh and in good condition. It is possible when you have a sturdy and inviting presentation of custom packaging.
Packaging for cakes keeps them fresh and protects against any damaging or crushed conditions. Now it's time to consider the packaging and how to make it attractive for your bakery business. To do this, if you are looking for the perfect way to package your cakes for a compelling presentation, we are here to help you with some cake packaging ideas.
So, you can be sure your cake gifts look as good on the outside as they taste on the inside. From classic boxes for cakes to custom-designed ones, these ideas will create aesthetic packaging, and there's something for every type of cake-lover. Read on to find the perfect ideas for you.
7 Premium Cake Packaging Ideas
Premium packaging is all about technically creating enticing custom boxes to grab your customers' attention. It will establish your brand identity in the market, and people will recognize your product through your appealing packaging.
Here we have compiled a list of the top seven dessert packaging ideas:
1. Select Materials That are Food-Grade
The most important tip is to select your packaging materials wisely, especially when you pack any food product, like cakes. You should always make sure to use food-grade materials. Food-grade packaging materials have been tested and certified to ensure they will not react with the food product inside or create unwanted flavors.
This is especially important for highly moist cakes. Additionally, some food-grade materials are designed to keep the cake moist longer, thus preserving its freshness for longer. Common materials used for food-grade packaging include paperboard, cardboard, and corrugated.
2. Use Vibrant Artwork
Ensuring your artwork stands out and makes a lasting impression is important. Utilizing vibrant colors can be a great way to draw attention to your packaging and create an attractive visual presentation. Using color gradients or patterns will help create a more eye-catching package while keeping the overall design cohesive.
You can also use textured finishes to add more detail and dimension to your artwork. A recognizable design pattern on the packaging is a great way to ensure that customers remember your brand. Consider using a variety of fonts and sizes to create an interesting and unique look that will help you stay unique from the competition.
3. Add a Customized Logo
One of the most relevant aspects of bakery packaging ideas is ensuring your products and brand are prominent. Having a unique logo that is easily identifiable and memorable is key. Your logo should reflect the quality and personality of your brand, and it should be simple enough for customers to recognize it at a glance.
Adding a logo to your cake packaging is a great way to make your product recognizable, no matter where it is sold. There are some tips regarding adding a logo:
Make sure your logo is large enough to be visible on small packaging.
Use relatable colors to keep the color palette consistent with your brand identity.
Also, make sure you use the same logo across all your cake packages. So customers can recognize your brand in the crowded market.
4. Water-Based Inks for Printing
Water-based inks are great for packaging because they are non-toxic and won't harm the food. These inks are also odorless, which makes them ideal for printing on edible products. When printing custom bakery boxes with water-based inks, it is important to use high-quality paper that won't warp when it comes to moisture.
These inks also provide vibrant colors that look great on your packaging and make your box prominent. When selecting a printer for your cake boxes, ensure they offer water-based ink options.
5. Consider Minimalists Designs
For cake packaging ideas, minimalism is the key to being unique. Your packaging should be functional and beautiful without overwhelming the product or customer. Choose simple designs and colors that stand out without being too flashy. This can be accomplished using clean lines, symmetrical shapes, and neutral colors.
Choosing a cake, muffin, or donut box packaging, is always considerably less because less is more. Keep the focus on the cake by avoiding busy patterns, flashy colors, and an overload of information on the box. A minimalist approach will create a sophisticated look for your product and help to emphasize its high quality.
6. Be Colorful on Box
Using color to create an artful presentation is a great way to draw your customers' attention. You can take advantage of the creativity of modern printing techniques to create vibrant and eye-catching designs such as:
Create a gradients effect
Make holographic effects
Also, you can use metallic inks
So, using a variety of colors, patterns, and shapes can make your packaging look professional and inviting. When designing colorful cake box packaging, make sure to keep in mind the message you want to convey. This can be anything from elegant sophistication to fun and playfulness.
7. Create Individual Slice Boxes
An individual-slice cake box is an excellent option. They offer an attractive and convenient way to package single slices of cake and ensure that each slice is kept fresh and protected during transport or storage.
If you plan to ship the cakes, look for sturdy, waterproof materials that can withstand the rigors of transit. This type of packaging is best for regular sailing, making your cake slice stand out and giving them an irresistible presentation that your customers will love.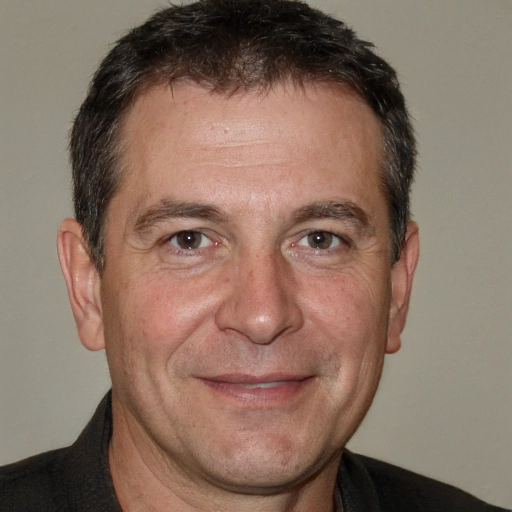 I work as a Content Marketer at CBM. I write about various topics such as dieline designs, packaging materials, and print technologies. I explore how these aspects benefit customers, company owners, package designers, and industry specialists in packaging.